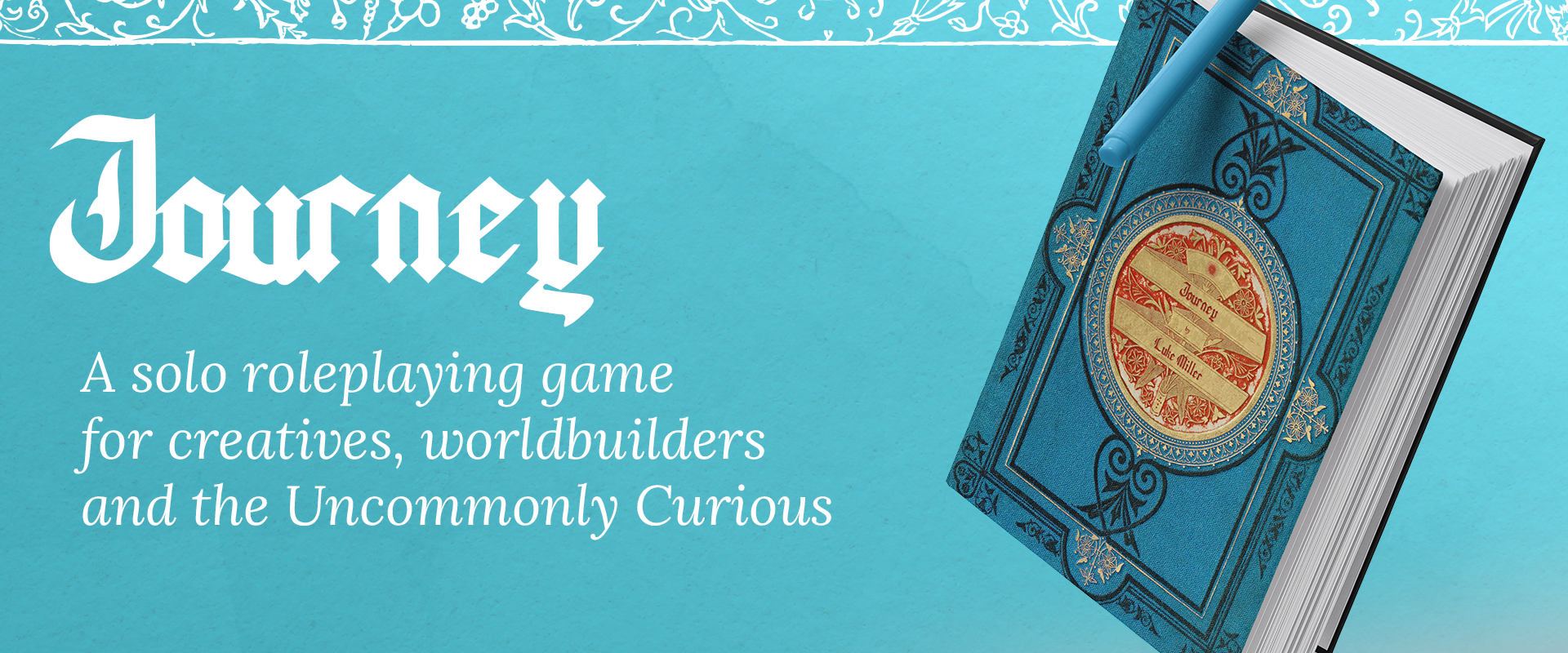 Journey
Journey Version 1.1 is Released!
---
Hello, Travelers!
Some big news this morning in that the new version of Journey has been released! This version has taken in a LOT of really awesome feedback from players and has tweaked, added to, and expanded Journey in some interesting areas. The goal for this initial revision is to make the game more player friendly and clear, as well as getting things ready for a print version.
Some changes made in version 1.1:
Added details on the Travel and Arrival segments of a Journey, helping clarify what that process can look like and what they might include. These were not super clear for some players in version 1.0 until reading the examples in the Appendix, and this should hopefully clarify these exciting parts of your exploration
Added in-line examples throughout the book, bringing Keon's sample Journey into the book itself to provide clarity and assistance
Added a new (optional) mechanic called Travel Events to the Appendix, allowing you to add additional moments of interest or action to the process of traveling to Waypoints
Created a truly print-friendly version of the game for those that wish to print it out at home
Tweaked layout and design, adding and optimizing additional artwork
This version of Journey likely is what will make it into the eventual hardcopy print version, though it's possible that more amazing player feedback will come in that will be incorporated first. I don't have a hard and fast timeline for the print version, in case folks are interested, but am working through that process currently. The hardcopy version of Journey will most likely be made available via print-on-demand via DriveThruRPG's system, but I am exploring options to make it the best release it can be.
I hope that this version of Journey helps make the process more clear and exciting for you, dear Travelers! As always, please don't hesitate to leave comments on the page, or send your feedback to me directly. I've loved interacting with you all so far, and hope that continues.
Have a wonderful rest of your week!
Files
Journey - Core - 1.1 (Old)
32 MB
Mar 24, 2021
Journey - Core - 1.1 (Print Friendly) (Old)
871 kB
Mar 24, 2021