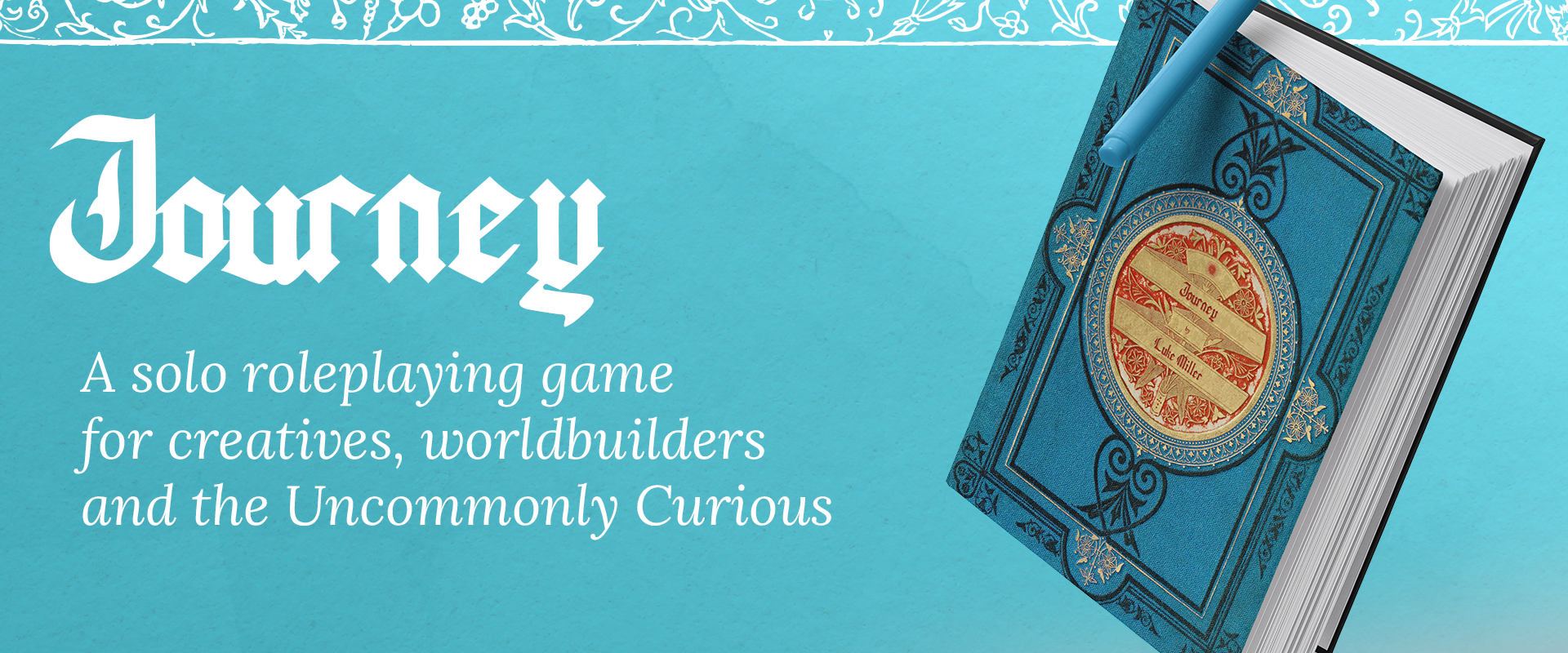 Journey
Print Friendly Version Now Available!
---
Hey There, Travelers!
One more hearty THANK YOU for the amazing feedback folks have been so open with since Journey's release last week! I have some really exciting additions planned for version 1.1, which is in the works. Once those changes are made, I can finally turn my attention to getting the print version ready to go.
This first addition is a more simple one, which is a print-friendly version! This is the first pass, but I know some folks are eager for a version with less backgrounds and shading. This still includes the fun artwork on the pages, which may push the limits of 'print friendly,' but it has had all backgrounds and colors stripped from the PDF. I will be prepping a version for e-readers soon, which will have only the text of the game, and I will likely post that text-only version here for folks that would prefer it.
I appreciate everyone's patience while I push out these changes! I'm excited to hear where Journey takes you all, and if you would like to share your experiences with me or via your blog, on Reddit, on Twitter, or just shouting it to the mountaintops, I would love to hear about it!
Happy Journeying, Travelers!
Files
Journey - Core - 1.0 (Print Friendly)
9 MB
Mar 15, 2021