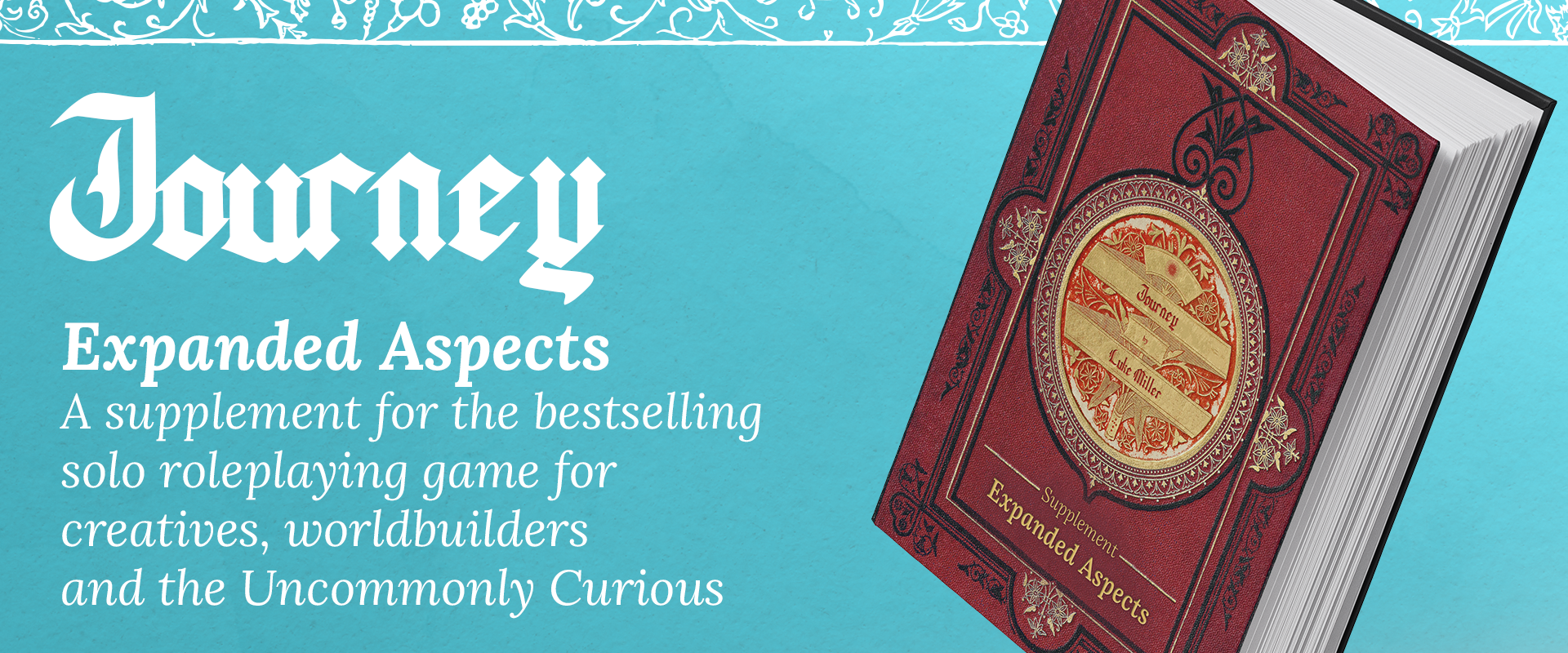 Expanded Aspects for Journey
A downloadable rpg supplement
Welcome back, traveler!
This supplement for the bestselling worldbuilding tool and solo roleplaying game Journey doubles the list of Aspects available to players in one handy document! In Journey, Aspects are the interesting and granular details that explorers will 'zoom in' on while exploring, adding a depth of detail and sense of life to the worlds they have created. This expansion offers a whole new source of inspiration to players, adding new and exciting possibilities to take back to their writing, campaign setting, or other worldbuilding work.
These Aspect lists can be mixed in with the originals to change things up a little, used in place of them altogether to change things up a lot, or players can pick and choose from both sets to get the best of both worlds.
About Journey
Journey is a solo roleplaying game that puts you in the role of an explorer in the worlds of your own creation. Discover new details of these amazing places and gather new inspiration from what you find. This game is perfect for writers, designers, game masters, and the uncommonly curious.
Journey is a game and tool in one beautiful, whimsical package. It is both a useful exercise in creativity and an enjoyable gaming experience.
This book is a new tool of imagination, a vehicle of creativity that has the capabilities to guide you deeper into the ephemeral locations and spaces of your own creation and help give them greater depth and form in both your mind and work.
It's time to leave on a grand adventure.
Are you ready?
Purchase
In order to download this rpg supplement you must purchase it at or above the minimum price of $4.95 USD. You will get access to the following files:
Journey - Expanded Aspects - 1.0.pdf
10 MB