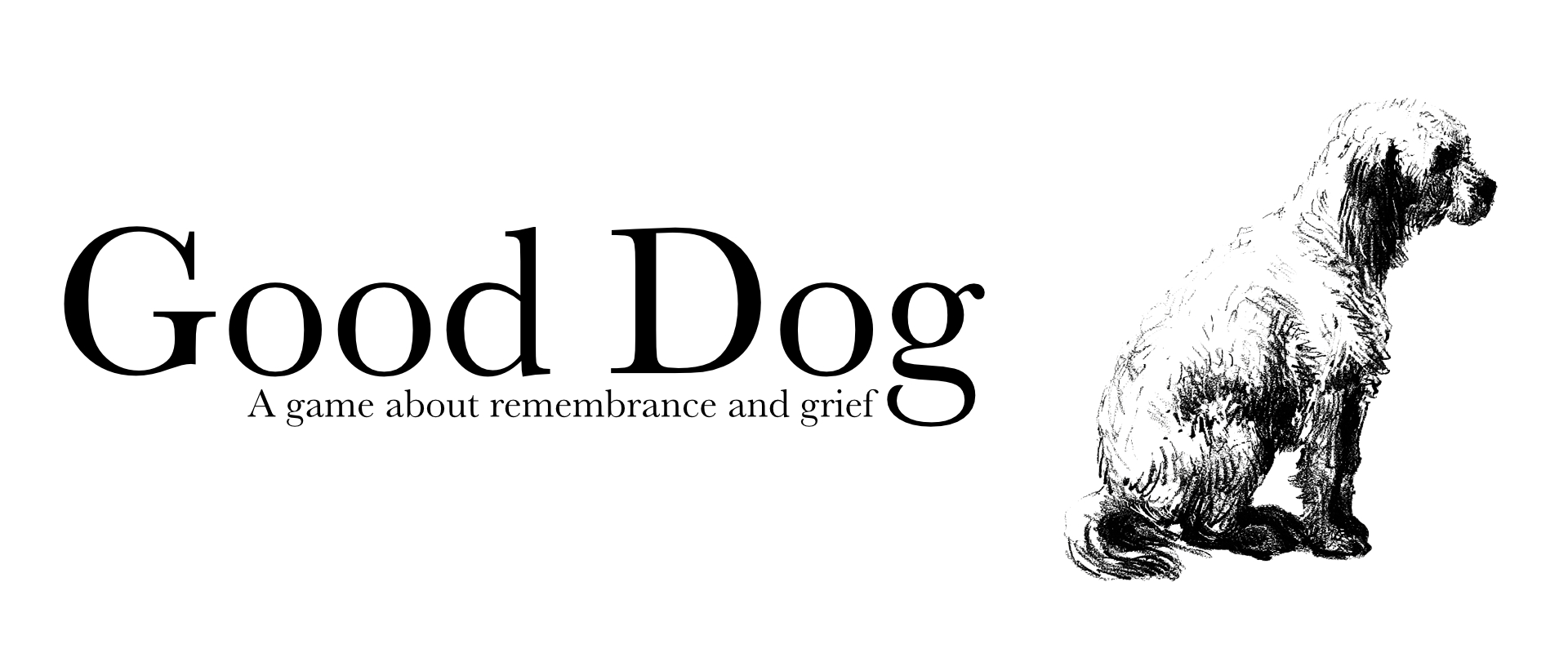 Good Dog
Well, folks, its not the first game I've been working on as Atlas Tabletop, but it is the first one I finished!
Good Dog is a really simple journaling experience, focused around viewing the life of a beloved pet who has passed on from their eyes while they wait loyally for their humans. This version of the game is pretty rudimentary, but I wanted it to be short and sweet.
It was also making me cry, so I kept it short.
I may be revisiting it again in the future to expand the prompts, add in visualization, and some additional mechanics, but for now, my lil heart just can't take it.
Like it? Hate it? Did it make you cry, too? Leave a comment!